Future of Work Summit and Expo
Wednesday, October 12, 2022 (8:00 AM - 2:00 PM) (PDT)
Description
October 12, 2022 | 8:00am to 2:00pm | The Olympia Hotel at Capitol Lake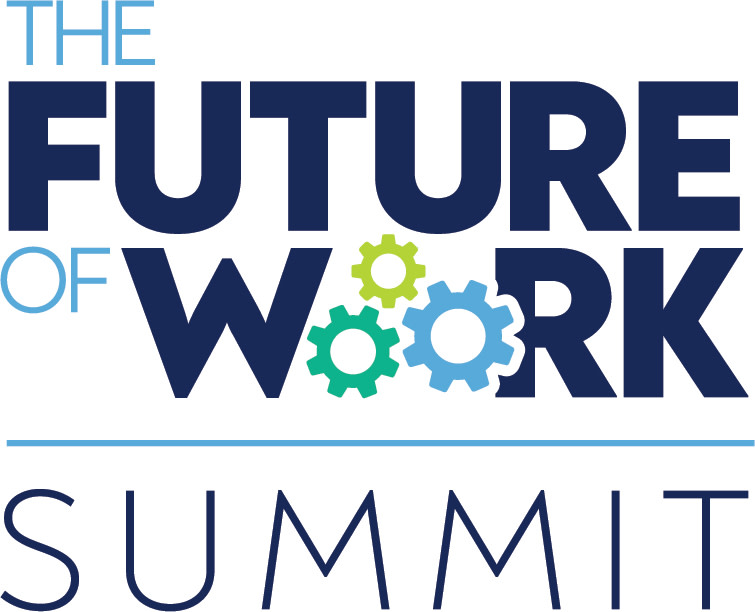 Join the conversation about how to inform, develop, and build pathways for career seekers of all ages. Now more than ever before Businesses, Educators and Students need opportunities to influence and prioritize how we can build the necessary skills for our future talent pipeline.
What | The Future of Work Summit & Expo welcomes Businesses and Educators on October 12, 2022, at the Olympia Hotel on Capitol Lake from 8:00am to 2:00pm to join the regional conversation about the future of Workforce Development and Education.
At the Future of Work Summit, businesses will:
Gather tools to create a talent pipeline.
Learn how to develop an on-the-job training program.
Understand best practices in developing an internship program.
Find out how to use apprenticeships as a recruitment strategy.
Nurture community relationships with educators and other business owners.
At the Future of Work Summit, students and educators will:
Get an inside view of a variety of regional businesses who are actively looking for ways to build relationships within their local schools.
Learn how to find and apply for all types of apprenticeship and/or internship programs.
Talk with business leaders about the importance of participating within their local classrooms and meeting students.
Event Timeline:
8:00am Check-In and Future of Work EXPO
9:00am Welcome & Announcements
9:40am Break-Out Session 1
10:35am Break-Our Session 2
11:30am EXPO/Networking
12:00pm Lunch & Keynote Speaker
1:00pm EXPO/Networking
Breakout sessions for attendees will focus on answering the following questions:
Why Create an Internship | Why do you want to create an internship and how do you connect with education?
Best Practices to Solve the Skills Gap: How to Create a Structured Training Plan | How do you develop an internship? How do you develop an internship tool-kit for your business? How do you develop a pre-apprenticeship?
Where To Recruit for Interns | How can you maximize your internships? Where can you post and recruit?
Return on Investment; The Benefits of Partnering with Education | How can collaboration with education develop interest in your company? How might your organization engage with education through work-based learning?
Meet Our Keynote Speaker:
Jeffrey Connor-Naylor will keynote the Summit following breakout workshop sessions. Connor-Naylor is the Director at Business Leaders United (BLU) for Workforce Partnerships. BLU represents leaders from various industry sectors concerned about our nation's skills gap. BLU promotes public investments in skills training and education to prepare America's workers for jobs in the 21st Century economy. For years, businesses across a range of industry sectors faced a skills mismatch, which the pandemic only exacerbated. As we recover, there are opportunities to advance public policy and develop local initiatives that can help workers access industry-driven skills training and build the skilled workforce that employers need to grow and thrive.

Images
The Olympia Hotel at Capitol Lake
2300 Evergreen Park Dr SW



Olympia

,

WA

98502

United States



Wednesday, October 12, 2022 (8:00 AM - 2:00 PM) (PDT)
Categories
Member Event
Chamber Annual Event
Chamber Event