Demo Special - 100% Quick & Natural Full-Coverage Sanitization
Qu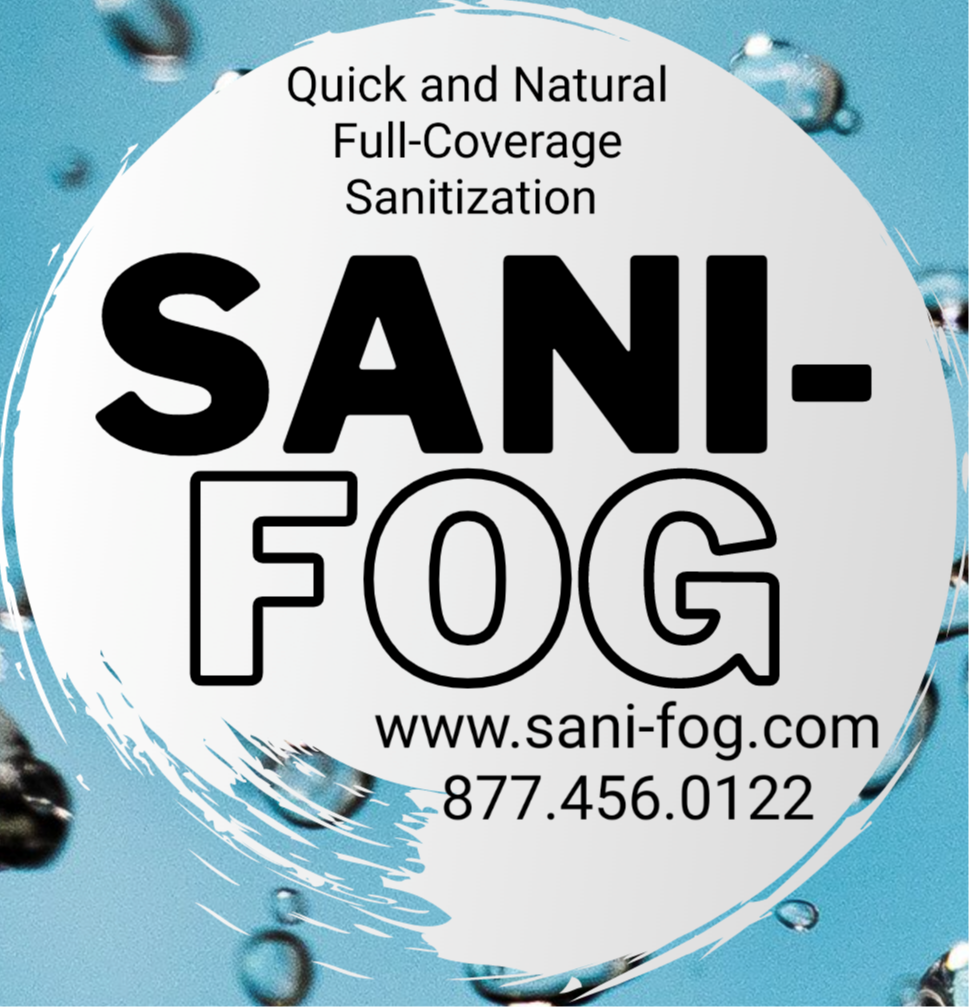 Sani-Fog is a local business that is dedicated to making positive impact in global health and sanitization. Located in Thurston County, we provide quick and natural full coverage sanitization with patent pending technology of aerosolizing EPA approved Hypochlorous (HOCL) from a liquid into a "dry" mist that is suspended in the air neutralizing harmful pathogens including fungi spores on all surfaces for hours after application. Sanitization without harmful or toxic residue.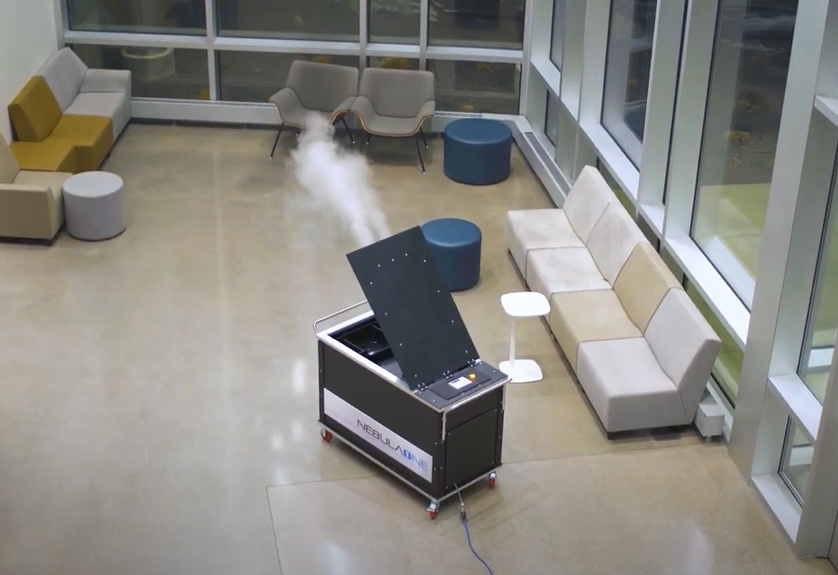 Hypochlorous (HOCL) is FDA food-safe and EPA - approved disinfectant. All mammals' white blood cells produce hypochlorous to fight off pathogens and bacteria. Clinical trials, ATP tests and hands-on preventative sanitation treatment in food-grade grow facilities show amazing results! Hypochlorous (HOCL) may not yet stand out in contrast to brand names, yet it is sold at your local super market under brands Briotech (WA Local!), Enviroclense, SanitizerPro and even Walgreens. By nature's biological design the applications for HOCL are multidimensional and Sani-Fog is here to share it with the world!
The tool we use is NebulaOne™ Ultra-Dry Mist Nebulizer (4-min video above) with patent pending technology which brings disinfecting with HOCL to a whole new level. Where air flows, the fog goes! Engineered and purpose-built in the USA this commercial grade unit will easily disinfect One Million Cubic Feet in less than an hour. Agricultural Food Production Facilities, Cannabis & Mushroom Production, Event Centers, Arenas, Churches, Medical and Manufacturing Facilities, Airports, Court Houses and Public Agencies, Residential Facilities and Hotels are just a few places that proper infectious control will help prevent the spread of harmful pathogens and fungi. We provide the disinfecting service with NebulaOne or we deliver, install and provide training on a purchased or leased units. We are your PNW NebulaOne™ Distributor (servicing WA, Oregon and California).
Sani-Fog is here for your specific needs. Whether you wish to purchase a unit, sign up for a monthly servicing contract or occasionally call for a one-time sanitation treatment - We are here to help you make a positive impact in health and safety of your customers and employees, improve global sanitization, and invest in Nature's natural solutions.
Limited demo tour dates coming soon! Contact us with your questions!
ick & Natural Full-Coverage Sanitization
Images
Additional Info
Expiration Date : 12/31/2022
Promo Code : GIVEGIFT